Good day all:
Yesterday I shared my layouts made with the Ariana Scrapbooking Workshop on the Go and told you there were leftovers in the kit to get even more creative with. Well, I used the Ariana papers to make a Mother's Day Card. Here is a picture of the March Stamp of the Month: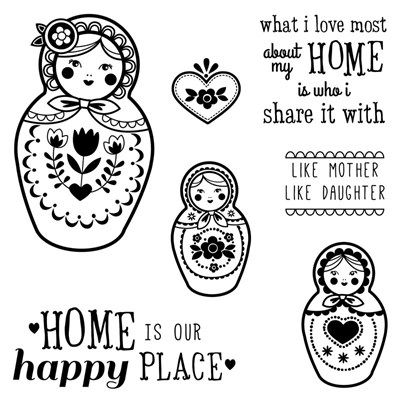 I can see that I will be using this stamp set a lot. Here is the card that I made for my Mom:
The border stamp on the pink is from the Ariana Scrapbooking Workshop on the Go. Stop by my website to see all the amazing Workshop on the Go's available. I definitely need to take a coloring class LOL! It definitely looks better in person. With a minimum qualifying purchase, get your D-size Stamp of the Month set for a discounted price! Add the stamp set to your cart on this page at full retail price or, with your qualifying order, add it at checkout for the promotional price $5.00). Thanks for stopping by. Until next time....